About Us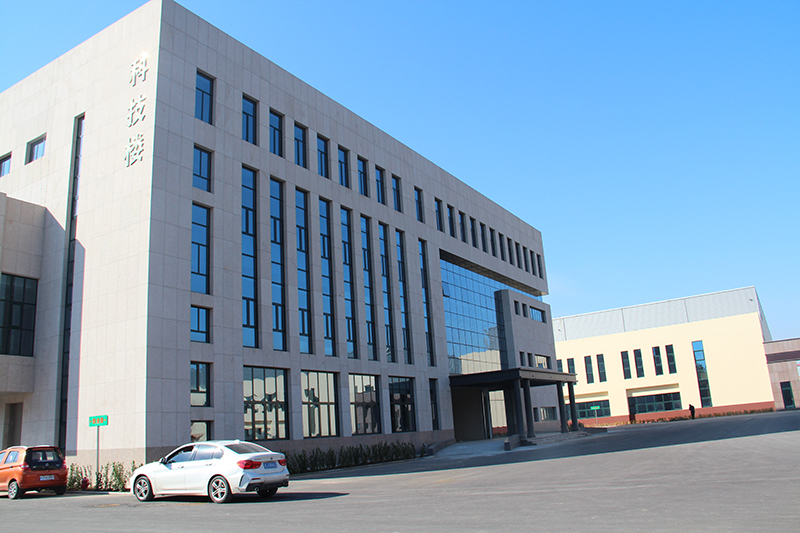 A professional is an individual with a very specific set of skills. These skills are often complimented by explicit trade-tools. As one professional to another, Hebei BOTOU Safety Tools fully guarantees the integrity and performance of all products. We are a highly regarded Chinese manufacturer of non-sparking, chrome steel or titanium alloy, and non-magnetic tools. Our complete catalogue contains nearly 7000 specifications including the monkey wrench, combination wrench, sledge hammer, snipe nose pliers, etc.
Hebei BOTOU non-sparking tools are available in more than 360 distinctive product series. With 5600 specifications to choose from, customers are sure to find the perfect match. In a potentially combustible environment, sparks caused by impact or friction between tool and workpiece can prove to be disastrous. Designed to promote safety, our non-sparking tools can preemptively prevent such an occurrence. These products are rigorously tested by strict standards such as the Japanese JISM7002-96 and the Chinese GB10686-89; a solid 100% approval rate is observed. Widespread applications can be found in industries such as gas, mining, chemical, aviation, petroleum, fireworks, metallurgy, anti-terrorism, power generation, transportation, and pharmaceutical.
Hebei BOTOU chrome steel specialty tools are available in over 1200 specifications, comprehensively categorized into more than 60 series. All products are in compliance with the Chinese standard GB/T4388-4393-1995. The striking wrench, box-end wrench, open-end wrench, and other select products are approved by German standards such as DIN7444, DIN133, DIN894, DIN895, DIN838, DIN3113, and DIN181. These tools are distributed globally to more than 72 countries and regions including America, Japan, Germany, France, UK, Singapore, Korea, Denmark, India, Iran, Kuwait, UAE, Russia, Pakistan, Australia, Turkey, Saudi Arab, Taiwan, and Hong Kong.
Inaugurated in 1983, we are now headquartered within the Industrial Development Zone of Botou city, Hebei province. The company property spans 66,000m2, of which 40,000 is occupied by facilities. We have a registered capital of 50 million RMB and are widely recognized as a "Standardized National Enterprise" and a "Hi-tech Enterprise of China". Our staff of 680 employees includes 28 senior engineers and 396 skilled technicians.
Our manufacturing techniques are on par with internationally advanced standards. As one of the largest safety tool suppliers in the domestic industry, we have an annual production capacity of 5 million units. An estimated 68% of this volume is exported overseas. Our professional workshop is outfitted with 480 complete sets of highly advanced production equipment.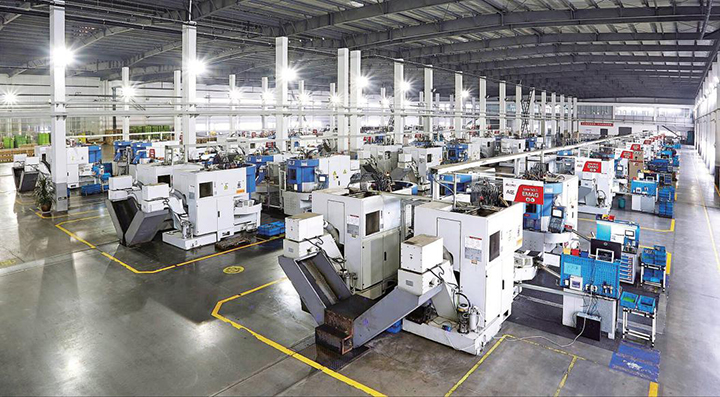 An optimized quality assurance system ensures the integrity of finished products. This system includes an alloy analysis lab, mechanical testing room, and a performance testing center for anti-explosion and anti-magnetic properties. From raw material screening to shipping inspection, each stage of the production cycle is strictly supervised. There is nothing more important to us than the safety and dependability of our tools.
Achievements
In 1996, we received the Gold Award, Golden Cup, and the certificate of authenticity at the 2nd Annual International Expo for New Technology.
In 1998, We were recognized as an independent import and export enterprise by the Chinese government.
In 2000, we passed the ISO9002 International Quality System Certification. In the same year, our company was presented with the Royal England UKAS Product Certificate.
In 2002, we drafted the 2003 National Safety Tool Standard and became nationally recognized as a "Standard-drafting Unit for Safety Tools".
In 2003, we passed the ISO9001:2000 International Quality System Certification.
In 2004, our tools were labeled as a "National Hi-tech Product" and considered to be part of the National Torch Program.
In 2005, we registered the QIAOFANG trademark. It has been declared as a "Famous Trademark" by the National Trade & Industry Bureau.
In 2006, our X-Spark trademark was recognized as a widely distributed export brand. In the same year, the BOTOU Tech Center was declared a "Provincial Corporate Technology Center".
In 2007, QIAOFANG safety tools were recognized as a "Famous Brand Product" by the National Supervisory Bureau for Technology.
In 2008, the QIAOFANG trademark was declared as a "Famous Trademark of China" by the National Administration of Industry & Commerce. In the same year, we passed the ISO14001 Environment Certification and became named as a "National Hi-tech Enterprise".
IN 2009, we were included in the international listing for "Top 15 Hardware Tool Manufacturers". In the same year, we passed the TUV GS product certification.
In 2010, our company was recognized as an "Effective Quality Enterprise" by the Provincial Supervisory Administration for Technology. Our safety tools became labeled as an "Independently Developed Innovative Product".
In 2011, QIAOFANG safety tools were approved via the American FM Product Certification. Our hand chain hoist received the national certificate for export quality products.
In 2012, we obtained "International Standard Certification".
In 2013, our company was awarded Top 10 Famous Hand Tools Enterprise of China as well as Famous Hand Tools Brand Enterprise of China.
In 2014, we were awarded AAA credit rating enterprise GOC and CCCME.
In 2015, our company successfully listed on the stock market. In the same year, the Non-Sparking Tools Testing Center of Shanghai Tools Industry Research Institute in Hebei Zhongbo was established.
In 2016, our company passed the military secrecy qualification certification, and approved by the National Defense Science and Technology Industry Bureau to establish the three-level defense technology institution. In the same year, we obtained the VDE certificate in Germany for Insulated Tools according to IEC60900 standard.
In 2017, BOTOU Safety Tools passed the BAM certificate in Germany for both of Beryllium copper alloy and Aluminium bronze non-sparking tools.
In 2018, the Testing Center of Hebei Botou Safety Tools obtained the laboratory accreditation certificate issued by the China National Accreditation Service for Conformity Assessment (CNAS)
Your interest in our progress is much appreciated. We look forward to your correspondence!
Company History
In 1983, Hebei BOTOU Safety Tools Factory was founded. Driven by inspiration and foresight, our chairman decisively penetrated the domestic market for safety tools. A dedicated production facility was established in the Botou city of Heibei province, marking the beginning of our successful venture.
In 1989, bronze was incorporated into the crafting of our non-sparking tools after countless trials.
In 1993, we received the nation's first Non-Sparking Safety Tools Certificate of Conformity. By filling a gap in the domestic market, we had truly begun a new chapter for Chinese safety tools.
In 2002, our company officially registered under the name Hebei BOTOU Safety Tools Co., Ltd.
In 2012, Hebei BOTOU safety tools were collected by the National Industrial Museum. In the same year, our X-Spark trademark was successfully registered in EU countries. Our safety tool obtained the Certificate of Conformity for International Standards.